Welcome to Embracing Life Chiropractic
Health doesn't happen by chance. It happens by repetitively making positive, healthy choices!
Our Mission: At Embracing Life Chiropractic, our mission is to inspire our patients to believe that within each of us is the potential for health and well-being; when that potential is unlocked each of us can experience and embrace the life we were born to have.
Empowering Others to Live Abundantly
In practice since 2015, Dr. Nicole Mattson worked as an associate doctor before deciding to open her chiropractic office in Stevens Point. When she made the decision to embark on this new adventure, it was inspired by the notion of embracing life. "My belief and deep conviction is that with regular chiropractic care, each person can regain their health and will be empowered to live to their fullest potential. Able to embrace all the greatness that life has to offer."
Family Wellness, Pediatric and Prenatal Care
Dr. Nicole developed a passion for children's health care during her years at Palmer College of Chiropractic. There, she gained an understanding of the profound effects chiropractic care can have on the lives of the youngest members of society. Since that time, she has studied extensively with the International Chiropractic Pediatric Association (ICPA).
Additionally, expecting moms can benefit from Dr. Nicole's certification in the Webster Technique.
All ages are welcome at our practice, and our patients love feeling like a part of our friendly, caring family.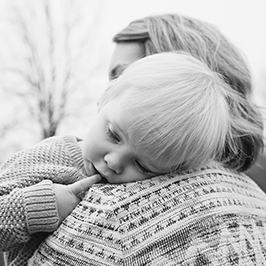 Helping Families Stay Healthy and Happy
As a mother, Dr. Nicole is particularly passionate about helping families experience life together as it is meant to with fun times and many happy memories. This is only possible when each person can give their best self, and that can only happen when we feel and function at our best. Raising kids is the foundation to creating a healthy family, which is what leads us to focus on every member of the family, from the newest to the oldest.
We would love to meet you and your loved ones and discover how we can make a positive impact on your life. Contact us today to get started! Complimentary consultations are available so that you can find out more about what we do.
---
About Embracing Life Chiropractic | (715) 997-9330