Meet Dr. Nicole Mattson
It's my privilege to provide compassionate chiropractic care in a friendly, welcoming environment!
Discovering a Different Path to Health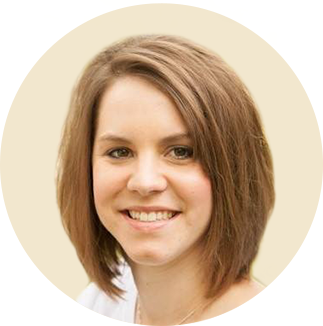 Dr. Nicole has always had an interest in and a passion for health care. In high school, she sustained a minor neck injury in gym class and was recommended by a friend to see a chiropractor. The chiropractor told Dr. Nicole that she could go beyond back or neck pain and help with conditions such as ear infections. Having suffered from these painful infections as a child, she was intrigued by this drug-free form of care and investigated further. "I realized that chiropractic was the missing link in health care."
Gaining a Passion for Pediatric Care
With her husband's encouragement, Dr. Nicole enrolled at Palmer College of Chiropractic in Davenport, Iowa. There, she was introduced to the idea of pediatric chiropractic care and the many benefits it can give to children. She gained a unique understanding from knowledgeable professors of how common childhood issues such as nursing difficulty, colic, constipation, asthma, and allergies to name a few, can be related to subluxations in the spine. Various speakers she heard discussed children's health epidemics and their relation to pregnancy and birth trauma.
Since earning her Doctor of Chiropractic degree, Dr. Nicole has achieved a certification in the Webster Technique and is working toward her Diplomate from the International Chiropractic Pediatric Association (ICPA). Armed with the knowledge to treat far more than the neck and back pain many associated with chiropractic care, she began practicing in the Stevens Point community.
Her passion for children's health was further fueled by her son's results with chiropractic in infancy. "The doctor recommended acid reflux medication, but I knew that wasn't the problem. Chiropractic looks at the body, appreciating its natural intelligence and doesn't cover up problems as medication does." She enjoys assisting patients in getting to the root of their problems for a more effective approach.
Enjoying an Active Family Life in Stevens Point
When Dr. Nicole isn't with patients, she and her husband Devin like to be outside with their children Kinley and Owen. They go to area parks and visit the pool, getting in all the family time possible. She and Devin also like to run together.
Contact us today to schedule your appointment with Dr. Nicole. If you'd like to find out more about what we do, complimentary consultations are available at Embracing Life Chiropractic. Dr. Nicole is excited to share her passion for chiropractic with you and start you on your journey to wellness!
---
Dr. Nicole Mattson | Chiropractor Stevens Point | (715) 997-9330