Chiropractic Care
Health Is How We Function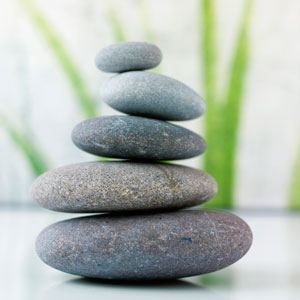 Many people associate health with how we feel. Someone who feels good may be considered to be healthy. Not true. Health is how we function. Our lives are lived through our nervous system, and a properly functioning nervous system is the foundation for good health. If our nervous system is not functioning optimally, then we cannot express and experience life at 100% and our bodies cannot heal as they were born to do.
As a chiropractor, Dr. Nicole focuses on the detection and removal of subluxations, also known as spinal misalignments. When present, a subluxation can cause interference in the communication between your brain and body, resulting in symptoms such as discomfort or illness. When removed, your body can have the proper function, and your symptoms will then decrease.
More Than Relief for Back and Neck Pain
While chiropractic is highly effective when it comes to relieving back and neck pain, there are numerous other benefits of chiropractic care. These include an enhanced range of motion and a better feeling of overall health. The conditions our pediatric and adult patients commonly seek help with include
Acid reflux
ADD/ADHD
Allergies
Autism spectrum
Bed-wetting
Colic
Digestive Issues/Constipation
Headaches
PMS
Pregnancy
Sciatica
Stress
Individualized Plans for Incredible Wellness
Through our comprehensive examination process, including scans with the advanced technology of the Insight™ Subluxation Station, we'll determine what your nervous system needs to be healthy. Once it's more balanced with restorative care, you can transition to wellness care, which involves less frequent visits.
Gentle, Comfortable Care
Dr. Nicole is well-versed in many chiropractic techniques and primarily uses Diversified and Thompson. For expecting moms, she is certified in the Webster Technique.
With a light touch, we'll walk you through the process of the adjustment before starting. We'll only begin once you know exactly what to expect, have had all your questions answered and feel comfortable proceeding.
Contact us today to discuss what we can do for you! You can find out more by booking an appointment with Dr. Nicole in Stevens Point.
---
Chiropractic Care Stevens Point | (715) 997-9330