Pediatric Chiropractic Care in Stevens Point
Helping Kids Get a Healthy Start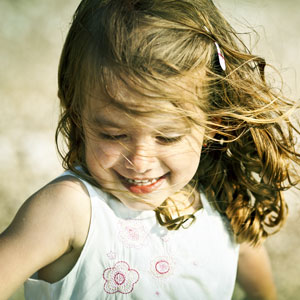 While nutrient-dense foods, pure water, clean air and regular exercise are all essential for your child to experience better health, so is chiropractic! Why? Because chiropractic care ensures that one's nervous system functions properly, which is the foundation for good health.
Your nervous system is how your brain and body communicate with each other. When there is interference in the form of a subluxation in your spine, that communication becomes mixed and results in symptoms such as pain, or in children, problems like ear infections, colic and constipation. By locating and removing the subluxation, your body can heal itself, and the symptoms will reduce.
Natural Relief From a Variety of Conditions
Here are just some of the many common childhood conditions that may be relieved through safe and effective chiropractic care:
ADHD
Bed-wetting
Colic
Difficulty nursing
Ear infections
Headaches
Providing the Lightest Touch
Dr. Nicole's adjusting technique for babies and children requires the same pressure you'd use to check the ripeness of a tomato. She's trained extensively with the International Chiropractic Pediatric Association (ICPA) and has a deep awareness of the issues that affect the pediatric population.
Ear infections, in particular, can be significantly impacted by chiropractic care. The majority of these infections are viral. When a child takes an antibiotic, it can't beat a virus. The antibiotics, then, will reduce your child's immune system function that they need to fight off the infection. We've seen great success for those who have been affected by ear infections.
Getting Started
Dr. Nicole will meet with you to speak about your child's health since the day they were born, ensuring we have their full medical history. If necessary, we encourage you to bring in any background information along with the paperwork, which can be completed before your visit.
Kids love our play area, relaxing there before seeing Dr. Nicole. Your child can lie on you to have their adjustment if they're more comfortable that way. We'll do what it takes to accommodate them and ensure that they enjoy their visits at Embracing Life Chiropractic.
Contact us today to get started on family health chiropractic!
---
Pediatric Chiropractor Stevens Point | (715) 997-9330